International day against drug abuse and illicit trafficking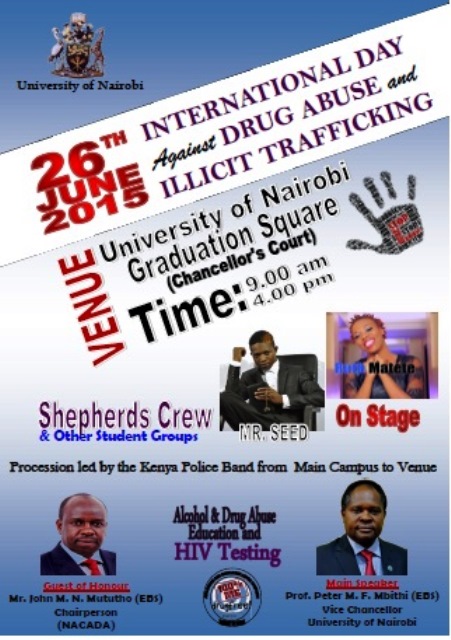 The University of Nairobi has organized to mark this year's International Day against Drug Abuse and Illicit Trafficking, through a series of activities. The event shall be held at the Chancellors Court on Friday, June 26, 2015, from 10.00 am.
To mark the day, there will be a procession led by the Police Band from Main Campus (Taifa Hall) from 9.00 am to the venue to be flagged off by the Vice-Chancellor.
Among the invited guests is the Chairman of NACADA, Hon. John Mututho who will be the chief guest. There will be entertainment by Ruth Matete, Mr Seed, among others.
All are welcome.